WordPress Themes
Lightweight, SEO friendly, features-rich and easy to use WordPress themes.
Browse Our Free and Premium WordPress Themes
Free and Lightweight WordPress Theme made with the divine purpose to showcase high quality content.
Client Reviews
I tried many different themes and all of them had at least one thing I hated and I thought I would have to teach myself how to write a theme… but finally I found this one and am so happy!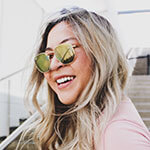 Nicole Janeson
Marketing Manager
There is nothing more stylish than a minimalistic WordPress theme in a black-and-white color scheme able to be transformed into any kind of a website you need.
Andreea Hill
Content Manager
A masterpiece of a theme. It is one of the fastest themes I have tried – with just a few tweaks I scored more than 80% on Google Page Speed Insights! I also really liked the header slider feature.
Job well done. I like the theme. One of its many cool features is the ability to switch to dark or light mode with just one button press.
Michael Fries
Logistics Expert