WordPress Themes
Lightweight, SEO friendly, features-rich and easy to use WordPress themes.
Browse Our Free and Premium WordPress Themes
Blockstarter is an experimental full site editing theme. All elements in the theme consist of Gutenberg Blocks.
Prespa is a modern and easy to use theme for digital and creative agencies, blogs, portfolo websites and e-commerce shops.
Newspiper has everything you need to get started with your blog or news website as soon as possible.
Preslav is the perfect theme for digital and creative agencies, portfolo websites and e-commerce shops.
Beautifully creafted WordPress theme, designed for museums, libraries, web journals, archives, blogs and others
Free and Lightweight WordPress Theme made with the divine purpose to showcase high quality content.
Client Reviews
I am not a person who gives ratings or recommendations usually but this is one time I had to do it. These people have treated me fairly and squarely, gone beyond anything I have experienced before and won my unending gratitude.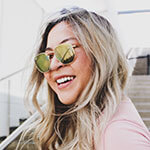 I tried many different themes and all of them had at least one thing I hated and I thought I would have to teach myself how to write a theme… but finally I found this one and am so happy!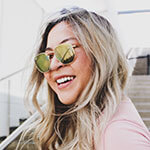 Nicole Janeson
Marketing Manager
There is nothing more stylish than a minimalistic WordPress theme in a black-and-white color scheme able to be transformed into any kind of a website you need.
Andreea Hill
Content Manager
Beautiful themes! After some testing I found a little bug and contacted the development team. Only after a few hours they released an update with the fixed theme. Highly qualified support!

A masterpiece of a theme. It is one of the fastest themes I have tried – with just a few tweaks I scored more than 80% on Google Page Speed Insights! I also really liked the header slider feature.
Job well done. I like the theme. One of its many cool features is the ability to switch to dark or light mode with just one button press.
Michael Fries
Logistics Expert